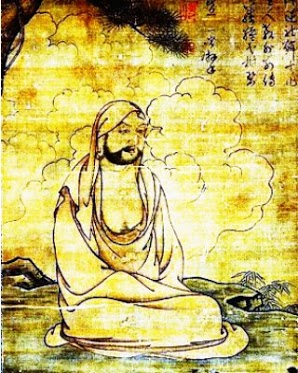 Kung fu (also known as gong fu) is, contrary to popular belief, not a martial art in of itself but has come to mean 'Chinese Martial Arts' in Western societies.
The correct meaning however is any skill that is learned through hard work and practice, or more literally it can be said to mean 'human achievement'.
That said, the term kung fu is easily recognisable and is therefore a useful term for the Westerner as an umbrella phrase used to describe the various fighting systems to come out of China, especially those that derive from the Shaolin and other temples.
The term first appeared in the West in its modern context in the 18th century when it was used by the French Jesuit missionary Jean Joseph Marie Amiot. However it did not become a widely used phrase until the 1960s, when it was popularized by Bruce Lee and his kung fu fighting films; prior to this, the term 'Chinese Boxing' was a more common way to describe martial arts from the country.
Tracing the History of Kung Fu
As is the case with many world martial arts, tracing the history of kung fu is difficult as for many years, people outside of the military were forbidden to learn it on pain of death. As a result, much of the teachings were never written down and a considerable amount of what was recorded has been lost or destroyed over the centuries.
The importance of the teachings of the Shaolin monks in the Henan Province cannot be overstated as it was here that anything resembling modern Chinese martial arts was started. It is claimed that a fighting system was developed there as a direct result of the teachings of an Indian Buddhist monk called Bodhidharma (pictured above), who taught the monks there a set of Yogic movements to help improve their general fitness and wellbeing.
Over the years, different systems emerged from various parts of the county that have resulted in a rich tapestry of styles that developed in different ways depending on the needs of the people in a particular time and place. Different philosophies, weapons and movements are utilized but all can be said to be kung fu; be it in the Western or the literal interpretation of the words as all are disciplines that demand constant practice over a lifetime if one has any hope of becoming a master.
Further Reading
About Kung Fu.
[Internet]. 2013. Case Western Reserve University. Available from: http://filer.case.edu/org/casekungfu/kungfu.html [Accessed March 1, 2013].
Kung Fu (Term).
[Internet]. 2013. Princeton University. Available from:
http://www.princeton.edu/~achaney/tmve/wiki100k/docs/Kung_fu_%28term%29.html
[Accessed March 1, 2013].
Shaolin History.
[Internet]. 2008. Shaolin Gung Fu Institute. Available from:
http://www.shaolin.com/historycontent.aspx
[Accessed March 1, 2013].