Talk the Talk
In 1966, Don King was sent to prison for the manslaughter of Sam Garrett and in his typical charismatic style, he would later state;
"I didn't serve time. I made time serve me".
This was in reference to the fact that he became widely read in literature and philosophy while incarcerated which helped him build his vocabulary.
His new found education helped him add a lexicon of quotations and malapropisms to his speech that turned him into one of the most captivating speakers within the entertainment industry.
Walk the Walk
One of the key factors in Don King's success in business is that he can remember any number.
When he worked on illegal lotteries, he remembered every bet he took and did not need to write anything down.
In his later career as a boxing promoter, his amazing memory for numbers made him a shrewd negotiator as no matter how many times a deal would alter, King could recall every figure involved in the negotiations, however long they took.
Boxing Quote
Machiavelli taught me it was better to be feared than loved.
Because if you are loved they sense you might be weak. I am a man of the people and help them but it is important to do so through strength.

~ Don King ~
The Reading Corner
The Birth of the Samurai ~ The Development of a Warrior Elite in Early Japanese Society.
Available on Amazon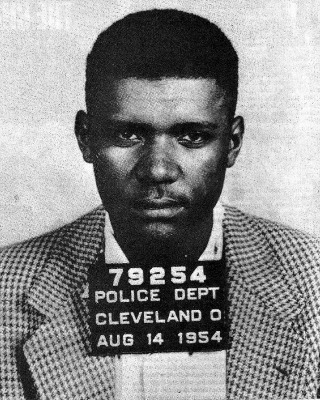 Prior to becoming the most successful promoter in pugilist history and one of the most flamboyant characters of the
boxing world
, Don King grew up on the rough streets of Cleveland Ohio in the 1930s.
His entrepreneurship showed through from a young age and as a young boy he started selling pies baked by his mother Hattie.
Along with his brothers, he made a tidy profit for the family and as a sales gimmick, they added 'lucky numbers' into the bags.
These numbers would then be used by customers when betting on the numbers rackets (an illegal lottery played mostly in poor neighbourhoods in the United States), making the King boys very popular with the local gambling community.
While in high school King tried his hand at boxing, fighting under the nickname The Kid, however after getting knocked out in a few of his bouts, he decided that the ring was not the place for him. Instead he decided to focus on the numbers rackets and by the age of twenty, he was well on the way to becoming a successful numbers runner, collecting money and lottery slips and delivering them to makeshift betting parlours.
King or Cadillac Slim as many called him at the time, was a natural and by the 1950s, he had complex systems in place that made him the most successful 'numbers banker' in Cleveland along with his other business ventures which included running a nightclub.
Trouble with the Law
In 1954, King was arrested (see mug shot above) after fatally shooting Hillary Brown when he was caught attempting to rob a gambling house owned by King. However charges did not stick and he was a free man after a judge ruled the killing was a 'justifiable homicide'.
Twelve years later in 1966, Don King was responsible for the death of another man, Sam Garrett, who owed him $600 from a bet. After a brief argument, the two men were brawling in the street but Garrett, a drug addict and a much smaller man, was no match for King and was soon left helpless to an onslaught of blows that would result in his death.
King claimed he was acting in self-defence and witness accounts varied however he was convicted of second-degree murder which, amidst claims of corruption and bribery, was effectively changed to manslaughter; as a result, King was a free man in less than four years.
The King Meets the Greatest
King left prison in 1971 and a year later he got involved in helping a local hospital that desperately needed to raise cash. He enlisted the help of a successful singer friend, Lloyd Price, who also happened to be friends with boxing legend
Muhammad Ali
, and proposed an exhibition bout to help raise funds for the hospital.
Despite the fact that King had never promoted a boxing match before, Ali agreed to take part; the match was such a success that King was able to use his powers of persuasion to convince Ali and his Nation of Islam managers to allow him to promote the boxer in future fights, changing the boxing world, for better or worse, forever.
Don King has had many detractors over the years but nobody can deny his ability to stage a major event. This would be proven beyond a shadow of a doubt with the first two professional fights he promoted for Ali, both of which are amongst the most famous and memorable boxing matches of all time.
The first in 1974 pitted the former champ against the then reigning world heavywight champion George Foreman in a fight dubbed the Rumble in the Jungle. The fight was held in Zaire with each contender earning $5 million, twice the amount earned by anybody in the ring before.
The event was a great success, Ali regained his title and most involved were happy, though this did not apply to everyone. In a move that would become common for King throughout his career as a promoter, he neglected to pay some people involved in the set-up, most notably his friend Lloyd Price who was one of numerous singers who had perform on the night.
The second fight King promoted for Ali was against the formidable ex-heavyweight champion Joe Frazier. The Thrilla in Manilla as it was called is seen by many as the greatest title fight in boxing history and cemented King's reputation for holding major events that were as exciting to watch for the fans as they were lucrative for the fighters.
He would go on to promote five more fights for Ali, as well as working with many of the best fighters around including Sugar Ray Leonard, Leon Spinks, Roberto Durán, Julio César Chávez, Mike Tyson, Evander Holyfield, and Larry Holmes.
The King of Corruption
One of the hallmarks of Don King's career has been the almost constant accusations of corruption. He has been watched by the FBI and investigated by the IRS but always seems to come out on top. However, what has turned boxing fans against him the most is his habit of stealing prize money from fighters.
When Muhammad Ali lost to Larry Holmes in 1980, King persuaded one of Ali's trusted advisers to take a suitcase to the ex-champion who was still dazed and confused after a severe beating in the ring. It contained $50,000 and a contract that stated no more money would exchange hands in terms of prize money for the fight and also gave promotion rights to King for any future fights Ali may have.
This left him around $1.2 million short on a guaranteed $8 million purse and although Ali sued, King would end up getting an out of court settlement for just $100,000. This set a president for King that would continue through the 1980s and 90s when a long list of boxers felt they had been short changed by the promoter.
This lead to a number of lawsuits from his own clients, though like Ali, most settled out of court.
After accepting $100,000 for a $300,000 lawsuit, former heavyweight champion Larry Holmes commented that King "looks black, lives white, and thinks green". Perhaps the most famous was Mike Tyson's $100 million lawsuit started in 1998 after the boxer claimed King had been siphoning the money from his earnings for fights after he was released from prison in 1995.
The case finally ended six years later when Tyson accepted a settlement for $14 million. King has responded to criticisms of these lawsuits by stating, "they spend their money, then they get mad at me for keeping mine."
Not just content with stealing money from fighters, King is accused of stealing the World Boxing Council (WBC) heavyweight title from Leon Spinks. In 1978, Spinks won both the WBA and WBC belts from Muhammad Ali in a fight promoted by Bob Arum, who would have got to promote subsequent title defences.
Spinks revered Ali and offered him a rematch giving King, not happy with missing out on promoting future WBC contests, the chance to act.
He contacted his friend and president of the WBC José Sulaimán who promptly stripped Spinks of his title for not agreeing to defend it against the number one contended who also just so happened to be one of King's fighters, Ken Norton. After being awarded the belt, Norton lost it in his first defence but that did not matter as his opponent, Larry Holmes was also from King's stables.
Later, King would use a contractual clause that required any fighter coming up against one of his title holders to be promoted by him in future fights should he win meaning he would retain control of titles fights regardless of the outcome. Any fighter refusing to sign such a contract had great difficulty obtaining title fights leading many to criticise King and the level of control he had over the boxing world.
However, King would answer such claims of corruption in his own uniquely charismatic and flamboyant style, for example he once stated:
Let me write it down for you. Muhammad Ali is a multimillionaire. Larry Holmes a multimillionaire. Mike Tyson he sleeps on a bed of money. HBO I made you mother***ers a fortune. Oh I could go on and on. You love my black ass! You know why? Because I'm exciting. You ain't making no movie on Bob Arum, are you? It's entertainment, baby! That's all. Heroes and villains, angels and devils, sh*t if you didn't have Don King you would have to invent him. And for all of you out there saying this and that, remember this: many fighters step into the ring, but only one is still King.
Through the 1980s and 1990s, Don King was an ever-present part of the sport and seemed to promote or manage any boxer of any note. His fame and notoriety eclipsed that of his fighters, at least until Mike Tyson burst onto the boxing scene.
He has had many detractors over the years who feel he has had a negative influence on boxing.
His questionable tactics, legal problems and the level of control he has been able to obtain over the boxing scene has reinforced the idea of boxing being a corrupt sport however, it is undeniable that it has not been all bad.
Not only did he increase the purses for the fighters right from the start of his career as a promoter, but he brought a level of showmanship to the sport never before seen in boxing history that has helped to dramatically increase interest from spectators and participants alike, therefore having a positive influence on the economics of the boxing world.
Further Reading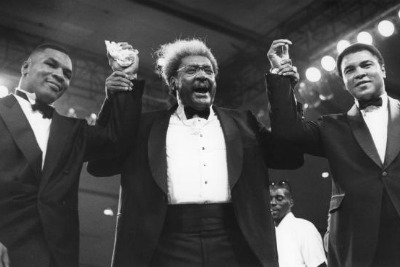 Boxing History Home
An overview of the history of boxing, charting its development down the ages from early forms of pugilism practiced in ancient Greece and Rome, to its revival in the early modern period and the development of boxing in the modern era.....
Read Article
Boxing in the Ancient World
Ancient boxing had many things in common to the sport practiced today, though with fewer rules it was often a far more violent affair. While it did have its detractors, this did nothing to stem the interest in it and contests seem to have been commonplace throughout the period.....
Read Article
Boxing in the 18th Century
Modern pugilism history really began to develop in the 18th century as contests began to be regulated and safety measures started being put in place. However the boxing scene also saw some dark days in this period as diving for a payoff is also believed to have taken root.....
Read Article
Boxing in the 19th Century
A look at the many fighters who are credited with holding the bare knuckle boxing title in the 19th century. From Jem Belcher, who held the distinction at the turn of the century, to Jem Mace, who made the switch to using boxing gloves following the introduction of the Queensbury Rules.....
Read Article
Post-Queensbury Rules Boxing Culture
When the Queensbury Rules were introduced to boxing in 1867, the sport began to become more professional and socially acceptable. However for black boxers, rising to the top became more difficult as the sport became institutionally racist.....
Read Article
Sam Langford
Sam Langford is one of the greatest boxers never to be crowned World Champion. Boxing in the early half of the 20 century, he was a victim of the 'colour line' and not given his chance because of the colour of his skin despite the fact that the champion at the time, Jack Johnson, was an African American.....
Read Article
Joe Louis
Joe Louis (aka
The Brown Bomber
) was an American boxer and widely considered to be one of the greatest world heavyweight champions of all time. He reigned from 1937 to 1949 and became an American hero when he defeated the German Max Schmeling and later through his work promoting the war effort. However, later in his career he would face massive debts due to unfair treatment by the taxman.....
Read More
Little Known Facts About Muhammad Ali
Muhammad Ali is one of the most written about sportsmen of all time and has led an interesting and varied life both inside and outside the ring. Most are aware of his accomplishments in boxing, but there are some things about
The People's Champion
that can still be surprising to many.....
Read More